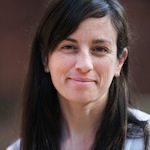 Melanie Berlin is a classroom teacher on the K-2 team. Before moving to Chicago, Melanie lived in Philadelphia and worked for five years as lead kindergarten teacher at Mastery Charter Mann Elementary School. Previous to that, Melanie lived in the San Francisco Bay Area and taught at an independent school in Oakland, California. Melanie has her B.A. in psychology with a minor in urban education from the University of Pennsylvania. She earned her teaching degree from San Francisco State University with a focus on social justice in education.
In her free time, Melanie loves playing ultimate Frisbee, drinking coffee, playing board games, and spending time with her husband and baby daughter.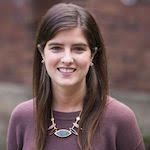 Meghan Brtnik is a classroom teacher on the K-2 team. Originally from Toronto, Canada, Meghan was a substitute teacher at an international baccalaureate school in Toronto and at the Latin School of Chicago. She graduated from York University, Toronto, with a M.Ed. at the primary/junior level and completed an additional qualification course in special education. Meghan earned a B.A. from the University of Western Ontario in honors psychology, focusing on the psychological and social foundations in human behavior. In addition, Meghan has worked in a Montessori school, tutored students individually, and lived and worked at an all-girls boarding school.
For fun, Meghan loves traveling, trying out new restaurants, exploring new neighborhoods, swimming, reading, and walking.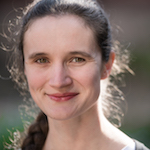 Renata McAdams is our grade 3-4 classroom teacher. She has taught in a variety of public, charter, and independent schools, including a combined 3-5 classroom in Ann Arbor, Mich., for two years. Rentata graduated from Vassar College and received her M.S.Ed. from the University of Pennsylvania. She grew up in Oberlin, Ohio, and moved to Chicago from Philadelphia with her husband (then-fiancé) in August 2014.
In her free time, Renata enjoys singing, acting, dancing, and reading.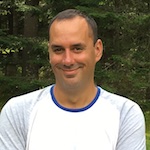 Alex Randhava is our grade 5-6 teacher. Alex has a degree in history from Kenyon College and a master's in education from National Louis University. He taught reading, social studies, and language arts in Evanston's public schools and history at Francis W. Parker School. He created and taught courses in physics, chemistry, and engineering to middle school students at Northwestern University's Center for Talent Development. Alex also has a learning and behavior specialist certification and has worked as a one-on-one instructor with students who have cognitive or learning disabilities.
Before earning his degree in education, Alex worked in the development of engineering startups. He holds two U.S. patents and has received grants to fund design-phase engineering work from the USDA and NASA.
Alex has two children, ages 7 and 10. In spring and summer, he pursues his (other) true passion as their little league coach.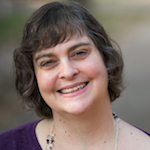 Karen Carney is the head of school. Karen's career demonstrates a rich and diverse set of skills: project oversight, curriculum development, educator training and mentoring, and classroom instruction. Prior to coming to Chicago Friends School, she worked as a senior specialist in science curriculum for American Institutes for Research. Before this, she oversaw educational programming at the Adler Planetarium, first as its director of education and then as associate vice president for visitor experience and learning. She has also worked in instruction and teacher development at the University of Illinois at Chicago's Learning Sciences Research Institute and has authored more than 20 scholarly papers, book chapters, and conference presentations.
Karen is an active, dedicated Friend (Quaker) and has held various leadership positions at the Evanston Friends Meeting. She enjoys baking, cooking, and painting and is a member of the Playmation improv comedy team.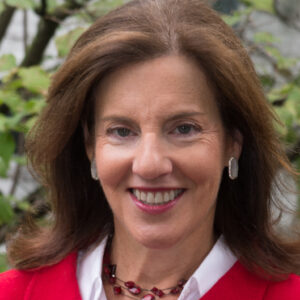 Susan Bondurant is the Marketing and Community Engagement Lead for Chicago Friends School. She recently served as Chair of the Board of Trustees for North Shore Country Day School in Winnetka, IL. Her 14-year board involvement included, marketing, communications, governance, and strategic planning for the school. Susan's prior work included significant brand management experience from over a decade of headquarters and field roles with Gatorade and Pepsi-Cola Companies.
Susan was raised as a Quaker and attended Swarthmore Friends Meeting, in Swarthmore, PA where she also married her husband Scott. She enjoys travel, platform tennis, jigsaw puzzles and spending time with daughters Brooke and Cara. Susan has a BA from Skidmore College and an MBA from Duke University, Fuqua School of Business.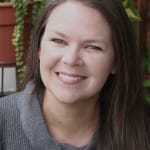 Sarah Bylander Montzka teaches music at Chicago Friends School. She is a graduate of Northwestern University (M.Mus.) and The Cleveland Institute of Music (B.Mus.). She is the associate director of the Suzuki program at the Music Institute of Chicago and a registered Suzuki teacher trainer. Previously, she chaired the board of directors of the Suzuki Association of the Americas. Also a Dalcroze and early childhood music specialist, Sarah is a frequent clinician at workshops and institutes from Duluth to Tanzania.
Previously, Sarah taught in the Jacksonville Symphony Youth Music Program — designed to reach young musicians of all backgrounds. She has also worked in the administrative field as coordinator of education programs for the Jacksonville Symphony and associate director of the Colorado Suzuki Institute. Sarah has performed as a section violist in orchestras, including the Jacksonville, Charleston, and Savannah symphonies.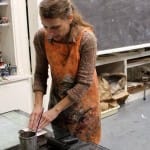 Kelly VanderBrug teaches art at Chicago Friends School. She grew up in rural, west Michigan, continuously playing outdoors, developing and connecting her imagination with a respect for the natural world. These twin interests of nature and imaginative fancy continued in her twin interests of biology and art, which eventually came together in her paintings, drawings, and prints. After receiving her M.F.A. at Washington University in St. Louis, Missouri, she moved to Chicago to teach at North Park University, where she now serves as chair of the art department.
Kelly intentionally explores a wide variety of materials and artistic techniques with the children, exposing them to the expanse of artistic possibility. She also introduces the older children to techniques for observational drawing, especially giving attention to line, shape, eye level, and tones. Besides teaching and making art, Kelly enjoys spending time with her husband and two sons, gardening, reading, playing outdoors, and building community.
Ellen Searles, yoga instructor at Chicago Friend's Schools. She has been a yoga teacher for just over a year and started teaching children yoga 9 months ago.  Ellen is very into health and wellness and wants to share her passion with children as well to help them start living healthy at a young age. As a Phyisician Assistant she believes the yoga practice is a great substitute to medicinal remedies as well as a way to practice self love and gratitude. She is enthusiastic about implementing yoga into kids lives to help them deal with stress and a way to get a little exercise during school.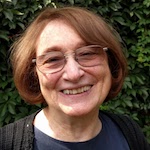 Susan Slocum teaches Spanish to our K-2 students. A native of Venezuela and a grandmother of two Chicago Friends School students, Susan is a professor at Columbia College in Chicago. She treats students to a gentle, bilingual introduction to Spanish with a weekly Spanish storytime.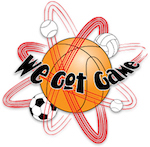 We Got Game provides Chicago Friends School's gym instruction. We Got Game, LLC, established in 2006, specializes in providing youth athletic programming in the Chicago area. We Got Game and its experienced coaches are dedicated to helping children learn the joy of sports and encouraging them to maintain active and healthy lifestyles. We Got Game provides programs in Chicago area park districts, public schools, and private schools.