Annual Instructional Theme
Every year, Chicago Friends School chooses an annual instructional theme. This theme provides a common thread for instruction throughout the year, opportunities to collaborate across classrooms, and inspiration for field trips and service projects.
2019–2020: Seeds and Roots
Important themes will be:
Ecology

—

relationship between environment and plan and animal life.
Biology

—

life cycles of plants, animals and people.
Cultural seeds and roots

—

Influences on societies as they develop and grow.
World religions and their relationships with individual and society
Individual seeds and roots

—

What causes us to grow into the people we are.
Field trips for the 2019-2020 school year are not fully planned yet, but will include an overnight farm stay and trips to local conservatories and botanic centers, as well as plays in which we explore personal influences, and to local houses of worship to explore religion for our older students.
A selection of other annual themes is below:
2017–2018: Circles
Important ideas in the Circles theme include:
Circles of belonging — communities

Circles of responsibility, power, and authority — government and civics

Circles in space – planets and orbits

Nightly circles — day and night, moon phases

The cycle of the year — seasons in nature

Biogeochemical cycles — water cycle, carbon cycle
Field trips related to the Circles theme is:
The Adler Planetarium

The alderman's local office and City Hall

Loyola Beach and Nature Preserve

The Museum of Broadcast Communications

Montrose Harbor Bird Sanctuary

The Peggy Notebaert Nature Museum
Our year long service project during the circles year, was to make, stock and install "circulating" little libraries in different neighborhoods in Chicago.
2015–2016: Chicago
Important ideas in the Chicago theme included:
Chicago history from pre-European settlement until today

Immigration and the Great Migration

Urban infrastructure

Architecture

Jazz and the blues

Neighborhood economics

City government
Field trips related to the Chicago theme included:
Mitchell Museum of the American Indian

Swedish American Museum

The DuSable Museum of African American History

The Green Mill jazz club

Chicago History Museum

Chicago Architecture Foundation

The Pullman Historic District
Our school-wide service project this year happened while we were studying immigration. Students learned about the different reasons for immigration, and then, working with Heartland Alliance, made refugee welcome kits.
Related Posts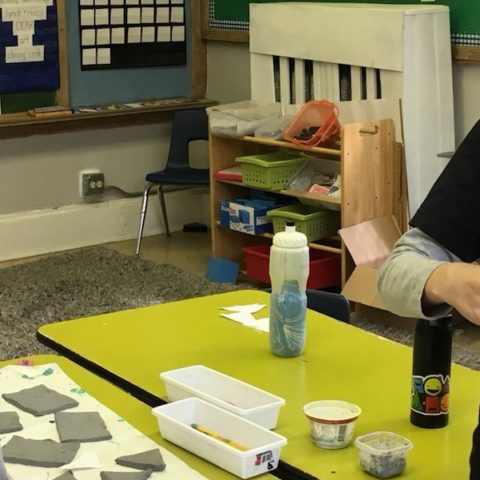 3rd-5th grade science right now is focusing on the concept…
Read More