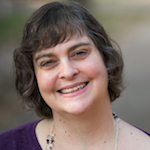 Karen Carney is the head of school. Karen's career demonstrates a rich and diverse set of skills: project oversight, curriculum development, educator training and mentoring, and classroom instruction. Prior to coming to Chicago Friends School, she worked as a senior specialist in science curriculum for American Institutes for Research. Before this, she oversaw educational programming at the Adler Planetarium, first as its director of education and then as associate vice president for visitor experience and learning. She has also worked in instruction and teacher development at the University of Illinois at Chicago's Learning Sciences Research Institute and has authored more than 20 scholarly papers, book chapters, and conference presentations.
Karen is an active, dedicated Friend (Quaker) and has held various leadership positions at the Evanston Friends Meeting. She enjoys baking, cooking, and painting and is a member of the Playmation improv comedy team.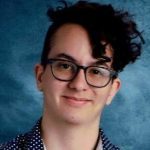 Adrian Spencer is our middle school STEM (Science, Technology, Engineering, and Math) specialist. Born in Illinois, Adrian moved back to the Midwest after earning a B.A. in psychology from Florida Atlantic University and a M.A.T. in elementary education from the College of Charleston in South Carolina. Adrian has taught students from PreK to eighth grade in a variety of settings, including public and charter classrooms, an after-school program, and weekend and summer programs for students identified as gifted.
Adrian enjoys swimming, reading, and exploring Uptown, Edgewater, and Rogers Park.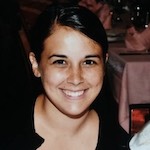 Alyssa Clemens is our middle school humanities specialist.  Born and raised in the western suburbs, Alyssa moved to Chicago to acquire her BS in Elementary Education at DePaul University. She pursued a Spanish language minor with a degree focus on adolescence and social sciences. Alyssa has taught many variations of grades 4-8 at both charter and Chicago Public school settings. Additionally, she has also worked for and volunteered at organizations such as Girl Scouts of America, Tutoring Chicago, and YMCA.
In her free time, Alyssa enjoys playing soccer, staying active, reading, traveling, and cooking with her fiancé.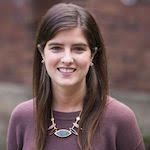 Meghan Brtnik is a classroom teacher on the K-2 team. Originally from Toronto, Canada, Meghan was a substitute teacher at an international baccalaureate school in Toronto and at the Latin School of Chicago. She graduated from York University, Toronto, with a M.Ed. at the primary/junior level and completed an additional qualification course in special education. Meghan earned a B.A. from the University of Western Ontario in honors psychology, focusing on the psychological and social foundations in human behavior. In addition, Meghan has worked in a Montessori school, tutored students individually, and lived and worked at an all-girls boarding school.
For fun, Meghan loves traveling, trying out new restaurants, exploring new neighborhoods, swimming, reading, and walking.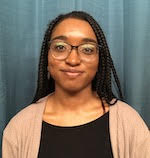 Mooni Abdus-Salam is a classroom teacher for grades 2-3. Mooni is originally from Atlanta, Georgia. She received her BA in English from Roosevelt University and has worked in educational settings in Chicago Public Schools, not-for-profit organizations, and in Chicago City Colleges. While earning her MEd in English Language Teaching and Learning at Loyola University Chicago, Mooni transitioned to working in independent school settings. She completed the assistant teacher program at Latin School of Chicago in the Gold Coast and spent two years working in a mixed grade elementary classroom with a neurodiverse student population.
Outside of teaching, Mooni enjoys running, reading, writing, traveling, and learning new ways of advancing the literacy of linguistically diverse students.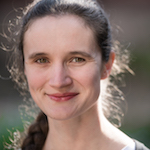 Renata McAdams is our grade 3-4 classroom teacher. She has taught in a variety of public, charter, and independent schools, including a combined 3-5 classroom in Ann Arbor, Mich., for two years. Rentata graduated from Vassar College and received her M.S.Ed. from the University of Pennsylvania. She grew up in Oberlin, Ohio, and moved to Chicago from Philadelphia with her husband (then-fiancé) in August 2014.
In her free time, Renata enjoys singing, acting, dancing, and reading.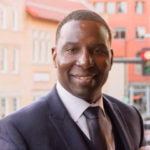 André Gill is the Admissions Lead who has 18 years of admissions and enrollment management experience.
He began his admissions career at the University of Michigan and shortly after completing his MBA, he began working for Stratus Group Consultants. André was instrumental in improving the diversity climate of several major institutions by providing services to students, faculty, and staff through surveys, workshops, recruitment initiatives, and other innovative strategies that promote diversity and inclusiveness. André moved to Boulder, Colorado, where he worked at the Leeds School of  Business and developed undergraduate and young professionals outreach programs, marketing, and communication plans, in which he achieved 100% enrollment for all programs. While living in Chicago, André worked for GCE Lab School as Director of Admissions and Enrollment, and currently, he is the founder and owner of APG College Admissions Consulting Firm.
André recently married his beautiful wife Sydney in 2018 and subsequently, they have a daughter, Andressa. Lastly, he holds a B.A. in History from the University of Michigan in History and an M.B.A in Finance from Lawrence Technology University.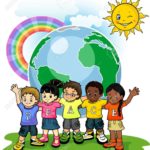 Latin Heroes
brings language to life so children can develop a new language naturally. Our native-speaking teachers immerse students in the language through our curriculum, games, and other engaging activities, making our classes fun and exciting. Latin Heroes provides Spanish programs to Chicago Friends School as well as other private schools in the Chicago area.
To learn more, visit Latin heroes.com
Merit Music in Communities is a program provided by Merit School of Music to create in-school music education programs for Chicago-area schools. This program provides high-quality music education through group instruction in strings, band, choir, piano, guitar, early childhood, and general music. In addition to year-long courses, multi-week general music residencies are available where Merit teaching artists collaborate with students and classroom teachers to creatively enhance reading, language, and critical thinking skills through music. Looks great. To learn more about Merit School of Music, visit www.meritmusic.org.