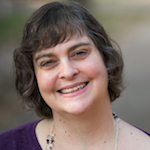 Karen Carney is the Head of School. Karen's career demonstrates a rich and diverse set of skills: project oversight, curriculum development, educator training and mentoring, and classroom instruction. Prior to coming to Chicago Friends School, she worked as a senior specialist in science curriculum for American Institutes for Research. Before this, she oversaw educational programming at the Adler Planetarium, first as its director of education and then as associate vice president for visitor experience and learning. She has also worked in instruction and teacher development at the University of Illinois at Chicago's Learning Sciences Research Institute and has authored more than 20 scholarly papers, book chapters, and conference presentations.
Karen is an active, dedicated Friend (Quaker) and has held various leadership positions at the Evanston Friends Meeting. She enjoys baking, cooking, and painting and is a member of the Playmation improv comedy team.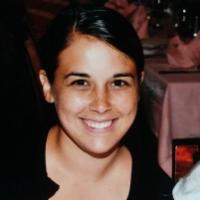 Alyssa Vejendla is the middle school social science teacher. Born and raised in the western suburbs, Alyssa moved to Chicago to acquire her BS in Elementary Education at DePaul University. She pursued a Spanish language minor with a degree focus on adolescence and social sciences. Alyssa has taught many subsets of grades 4-8 at both charter and Chicago Public School settings. Additionally, she has also worked for and volunteered at organizations such as Girl Scouts of America, Tutoring Chicago, and YMCA.
Alyssa enjoys playing soccer, staying active, reading, traveling, and cooking/baking with her husband.
Adrian Spencer is the middle school math and science teacher. They grew up in Illinois and Florida and have a Master of Arts in Teaching degree from the College of Charleston in South Carolina. Adrian has taught math and science in both public and charter schools in Chicago prior to coming to Chicago Friends School. They've been a classroom teacher for students from grades three to eight and have taught math and science courses to students as young as preschool in other settings.
Adrian enjoys reading and writing fiction and medieval skills like archery and swordsmanship.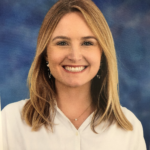 Elizabeth DeVries, our second and third grade teacher, was born and raised in South Florida and has a degree in Elementary Education from Indiana University Bloomington. She has pursued licensure with a focus in K-8 literacy. Upon graduating from IU Bloomington, Elizabeth moved to Chicago and taught third and fourth grade students in Skokie, Illinois. During her experience in Skokie, Elizabeth had the opportunity to co-teach in a combined general education/special education classroom. This experience has helped her truly understand the learning, growth, and acceptance that can occur when students of varied skills and abilities come together as one classroom community.
Elizabeth enjoys baking, exploring nature, reading, and taking long walks in the neighborhood.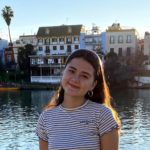 Isabella Suárez is our new K-1 lead teacher. She has worked at Chicago Friends School for the last four years while attending Loyola University. While at Loyola, Isabella took on increasing responsibilities at CFS, first as an assistant teacher in K-1, then as a student teacher in middle school, and finally as co-teacher in the K-1-2 class.
Isabella is a 2022 graduate of the Loyola School of Education, with a degree in Elementary Education and a concentration in Bilingual Education. She brings a deep knowledge and love of the students, families, and culture of Chicago Friends School.
Isa enjoys sewing, playing water polo, swimming, reading, and learning about new cultures.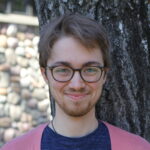 Nicholas Hittner-Cunningham (he/they) is our fourth and fifth grade teacher. Nicholas completed his M.Ed. at Loyola University Chicago and has worked most recently as a fourth-grade teacher and library assistant in Rhode Island. In the past, he has worked at Francis W. Parker School as a 4th-grade assistant and has taught extra-curricular French and math. Nicholas grew up in the Midwest and Europe, where he earned his M.A in Gender Studies from the Albert-Ludwigs-Universität in Freiburg, Germany.
Nicholas enjoys reading, puzzles, and playing piano, viola, and guitar.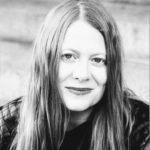 Laura Ryan is our piano instructor. Laura makes a practice of positively engaging students through an approach of joyful inspiration while maintaining a strong foundation of technique and theory. She taught for several years at the Natalia Huang Piano Studio in New York City. Since relocating to Chicago, Laura has taught for The People's Music School and Oak Park School of Music.
As a performer, she has toured the United States several times and Europe twice. Laura holds a Master of Music in Performance from Boston University.
Chicago Friends School is able to offer piano training and guidance through the ABRSM exam process by piano teacher Laura Ryan. Her students exclusively earned 'Merit' (at least 120 out of 150) scores in the most recent 2021 video submission process.
Kaye Viecelli is our School Clerk and Business Assistant. Kaye grew up in the northwest suburbs and then attended Indiana University for her bachelor's in education; during which time she started her career in early childhood education at a local non-profit preschool. After returning to Chicago, she taught preschool for many years and then eventually was promoted to Director of a private preschool in River North. Kaye attained her Masters in Child Development from the Erikson Institute and became an adjunct professor for Aspen University. After her school was acquired seven years later, Kaye moved on to coaching, training, and supporting quality improvement for DuPage and Kane County early childhood programs. She also managed the early childhood grant funds for those counties. Currently, she works in grant and quality compliance for the Illinois State Board of Education's Prevention Initiative Program.
Kaye is passionate about progressive and quality education programs. She is so excited to support the Chicago Friends School community because she knows small schools can do big things.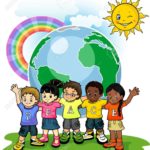 Latin Heroes brings language to life so children can develop a new language naturally. Our native-speaking teachers immerse students in the language through our curriculum, games, and other engaging activities, making our classes fun and exciting. Latin Heroes provides Spanish programs to Chicago Friends School as well as other private schools in the Chicago area. To learn more, visit Latinheroes.com
Merit Music in Communities is a program provided by Merit School of Music to create in-school music education programs for Chicago-area schools. This program provides high-quality music education through group instruction in strings, band, choir, piano, guitar, early childhood, and general music. In addition to year-long courses, multi-week general music residencies are available where Merit teaching artists collaborate with students and classroom teachers to creatively enhance reading, language, and critical thinking skills through music. Looks great. To learn more about Merit School of Music, visit www.meritmusic.org.